A safe asset is a reliable asset, and a reliable asset depends on reliable master data
At Add Energy, we utilize our cross industry expertise and experience to help plants build and optimize master data, providing a quality assured and proven approach to efficient and effective asset management.

Utilizing Add Energy's engineering team to develop or optimize a maintenance and integrity management regime is proven to unlock the following benefits:
Save time
Save up to 30% on time and cost required to complete a build through use of proven processes and master data build technology
Master data build software
Gain access to our highly effective proprietary master build software to adhere to a safe, automated and transparent "blockchain process" for data build and optimization
Independent expertise
Assure you do the right maintenance, at the right time, with the right materials - no more, no less; offering best value for money, derived from independent experts
World class solutions
Gain access to world class maintenance standards developed by one of the largest pools of asset management subject matter experts in the industry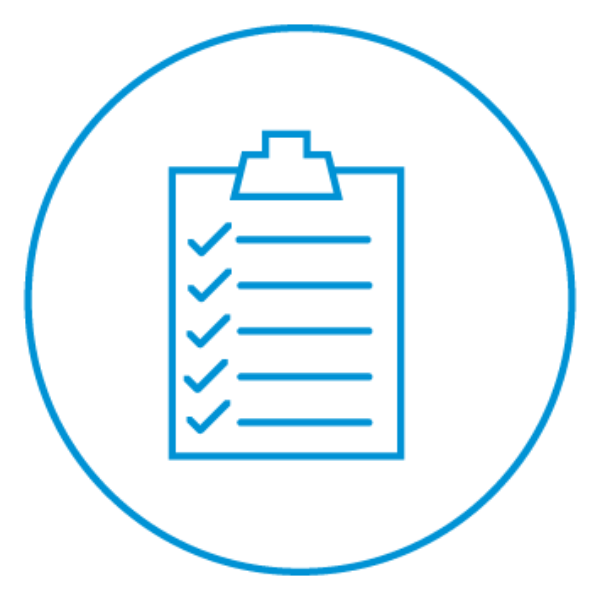 Tested and scalable
Utilize a tried and tested scalable solution which has been successfully implemented across oil and gas, power generation, renewable, utility, marine, mining and manufacturing facilities
Cost effective
We are uniquely placed to offer cost effective solutions to the development of asset management, maintenance and integrity strategies, commercially off the shelf - adapted to the client environment
Sign up to receive regular insights and advice around master data building, management and optimization
How we can help
We provide an end-to-end master build, management and optimization solution across the lifecycle of a plant, ranging from the initial build all the way through to decommissioning and disposal, covering:
Electronic tag extraction from engineering drawings
Functional location hierarchy development
Equipment type coding and criticality assignment
Maintenance strategy and task list development and/or allocation
Equipment BoM and maintenance BoM linking and assignment
Work order schedule optimization
Generation of zero error client specific CMMS/EAM or ERP data upload files
New Build Plant
A full maintenance, integrity and materials management regime build developed alongside the physical build to assure readiness for start-up
Existing Operational Plant
An optimization or rebuild of an existing maintenance, integrity and materials management regime to unlock efficiencies and ensure usability
Plant Upgrade and Modifications
Replicate new equipment in the CMMS/EAM or ERP and apply the associated maintenance, integrity and materials management regime
Plant Life Cycle Management
Rationalization and update of maintenance, integrity and materials management program to align to the phase in the assets operational life
Acquisitions, Mergers and New Systems
To facilitate the migration and transfer of a maintenance, integrity and materials management regime from one, or multiple systems to another
Assuring Mater Data Quality
To enable effective Data Management of Change (MoC) by monitoring your data to ensure it is maintained to the corrects standards to avoid data quality drifts that undermine the proficiency of the CMMS/EAM or ERP
How we deliver
Our team of multidisciplinary master data build experts can transact in multiple CMMS', EAMs and ERPs. We are conversant in SAP, Maximo, IFS, Engica, AMOS and others.

We work in partnership with new and existing operating plants through a variety of delivery models:
Add Energy will manage and deliver the entire maintenance and integrity build, from data compilation from EPC's or systems to upload of the regime to the CMMS/EAM or ERP. Utilizing a team of dedicated and qualified build professionals and software, Add Energy will engage with you at key stage gates in the project, to ensure operations readiness and assurance is achieved alongside your maintenance and integrity team who will own and sustain the result.
Add Energy can integrate as part of a client's internal master data build team, providing the existing team with a capability upgrade through expert advice, manpower, best in class data standards and strategies required for a successful, optimized and sustainable build. We can also act as the primary integrator with the EPC to assure the required engineering data is obtained in the correct format and is aligned with expected standards in a timely manner, to create a quality master data build. We have successfully delivered this support both remotely and on site.
Add Energy has developed a blockchain approach master data builds in the form of a collaborative, cloud-based data build software - Effio™, which is available for licensing. Effio™ is capable of saving up to 30% on time required to complete a build or optimization project, helping ensure a cost-effective, timely and quality solution. Providing full control over master data and management of change.
Learn more
Our subject matter experts can be contracted on an adhoc basis for advice on strategy and implementation tactics. This can range from maintenance philosophy facilitation to a 3rd party review of an existing or ongoing build. With experience of delivering over 200 master data build and optimization projects, our team can offer valuable insights and recommendations on how to assure the master data and subsequent maintenance and integrity regime is set up for success and sustainability.
Software
Award-winning asset management software designed by maintenance, integrity, and materials management experts
Through decades of consulting and delivery of maintenance and asset performance improvement programs, Add Energy has significantly invested into the research and development of a suite of asset management and optimization software solutions, which have been built in house and in collaboration with industry and academia.
Add Energy's value driven approach to developing optimized maintenance and integrity management regimes has achieved impressive results:
We are the contract holder of the worlds largest maintenance build and optimization project for BP, covering over 2 million tags worldwide
Our Effio™ software is capable of saving up to 30% on time required to complete a build or optimization project when compared to traditional methodologies
We have delivered over 200 maintenance build and optimization projects globally, across multiple industries, showcasing our tried and tested approach
Susan Steyn
Vice President
The Americas
The Caribbean
Susan.steyn@addenergygroup.com
Andrew Gardiner
Sales Manager
Asset and Integrity Management
Europe
Middle East
andrew.gardiner@addenergy.no
Afia McClenaghan
Business Development Manager
The Americas
afia.mcclenaghan@addenergy.no
REGISTER YOUR INTEREST IN MASTER DATA BUILDING SOLUTIONS
By registering your interest, you can:
Speak to one of our experts to learn more about our solutions

Request a quotation

Receive ongoing insights and advice around master data best practice and cost saving initiatives

Learn more about our master build software
Asset and Integrity Management Blog
Revolutionize asset performance management with Effio™
Collaborative master data build and optimization software
Learn more
Subscribe to our latest updates
Add Energy is an international consultancy, service and software provider offering solutions across industries designed to enhance performance, assure safety integrity and optimize costs.
Top