Decommissioning Consultancy and Engineering Solutions
Decommissioning maintenance, materials, integrity and repurposing support services
Speak to an expert
Reduce risk and preserve integrity through an optimized maintenance and inventory management strategy, aligned to your decommissioning plans
As you move through the decommissioning process, and equipment is progressively taken offline, your maintenance requirements will change.
It is therefore important to align your maintenance strategy with your decommissioning timeline, to ensure you continue to apply the correct maintenance to safety critical equipment, and don't waste time and resources conducting unnecessary work.

How our decommissioning solutions can help you
Minimize risk and ensure safety
Be confident that all safety critical maintenance is being conducted as long as required, to minimize the risk of incidents occurring, to ensure the safety of people on the asset and to protect the environment
Reduce costs
Decommissioning projects can be costly, and reducing maintenance and sparing requirements as soon as possible is an effective way of avoiding unnecessary expenditure and ultimately reducing spend
Streamline operations
By aligning your maintenance with your decommissioning project, you can ensure unnecessary work is rapidly stopped, which will in turn reduce backlog and man-hours required on your asset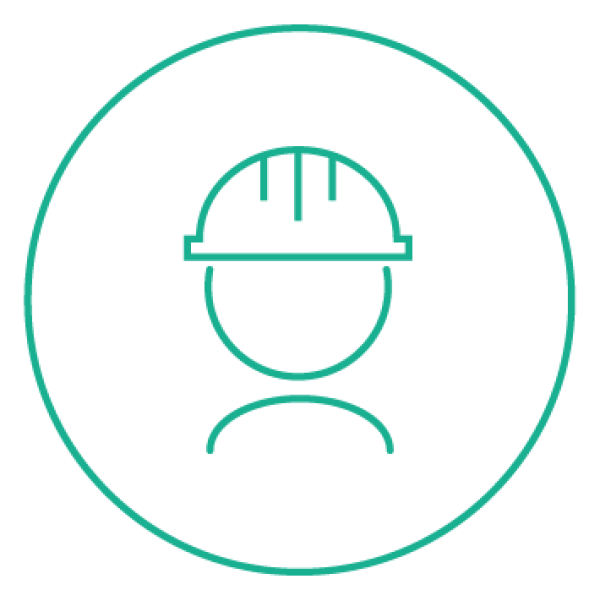 Optimize the number of personnel on site
Reduce risk, costs and logistical requirements by ensuring that only personnel who are critical to progressing your decommissioning project are on site, when required
Recycle high-value equipment
Understand what equipment is fit to be recycled and sold off to reduce your carbon footprint and gain capital back into your business
Our decommissioning solutions
We can advise how to effectively align your maintenance, inspection and materials management regime with your decommissioning plan and implement changes to your strategy directly in your CMMS, EAM or ERP.
Our end-to-end support can include:
Development of a maintenance optimization roadmap for your decommissioning project

Identification and update safety critical maintenance, materials and inspection management tactics required throughout the decommissioning process

Removal, rationalization or update of maintenance work orders in the CMMS, EAM or ERP as equipment is taken offline

Identification of cost saving opportunities for key phases of your decommissioning project

Technical and legislative advice and guidance throughout the process
Our decommissioning management software
Our cloud-based software tool Effio™ allows for the interrogation of your maintenance, inspection and materials management strategies and data to happen quickly and efficiently, providing our subject matter experts with a holistic view of your maintenance, to develop a decommissioning asset management strategy fully aligned with your project timeline.

As the tool replicates your CMMS, EAM or ERP environment, it provides a platform to not only make informed decisions about your decommissioning asset management strategy, but it also allows for controlled management of change to this strategy to be made and implemented directly in your systems through hassle-free CMMS/EAM/ERP load sheets.

Learn more
"Maintenance is often an afterthought when planning a decommissioning project, but it is a simple yet effective way of optimizing resources and simplifying the work being conducted on a plant. It ultimately saves money and speeds up the process, which is key during decommissioning."
Danny McGowan, Operations Manager at Add Energy
Get in touch
If you have a question about our decommissioning maintenance strategy alignment services, or would like to learn more, please get in touch via this form and our team will respond as soon as possible