Accelerating post COVID-19 recovery by rationalizing costs, unlocking efficiencies, and maximizing available resources across the healthcare industry.
Make informed business decisions that will optimize resources for direct patient care by utilizing RFID technology and our award-winning management of change software, AssetVoice™ to digitalize processes and to track, monitor and manage assets and people in the most efficient and effective way possible.

A fully customizable solution
Whether you are seeking to track location and utilization of medical and diagnostic equipment, or want to identify where non-compliance with process exists, AssetVoice™ can provide real-time intelligence about any condition change, movement, or deviation you need to know about.
As a fully customizable platform, AssetVoice™ can be configured to provide alerts, notifications, and analytics to enable informed business decisions to be made and efficiencies to be unlocked.
How AssetVoice™ can help achieve healthcare management excellence through digital tracking, monitoring and management of:
Critical medical equipment
Have full visibility of your critical asset's locations, status, and maintenance history to assure readiness for use and avoid impact to patient wellbeing
Purchasing and procurement
Know what you have, where it is located and when you need more to inform your purchasing strategy and avoiding wasted expenditure or risk of critical equipment inaccessibility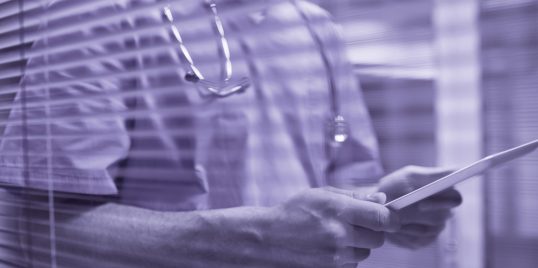 Key personnel job plans
Improved visibility of workforce utilization & efficiency through tracking and monitoring adherence to contracts, job planning processes and programmed activity delivery
Resource utilization
Minimize the requirement for use of expensive agency resources by understanding trends in resource requirements to make informed recruitment decisions and identify work management optimization tactics
Availability of critical assets
Set up custom notifications or alerts to assure the correct maintenance is done on the right equipment, at the right time to avoid reliability issues, delays in patient treatment and unproductive time
Budgets and costs
Improved visibility and transparency on your costs, impact of activities relating to Cost Improvement Plans (CIP), track budget expenditure effectively, identify opportunities to rationalize spend and forecast budgets accurately
Watch AssetVoice™ in action
Tagging
Asset existence is verified and tagged with RFID or barcode tags
Locations
Tracking locations are set up. This can include a warehouse, asset, zone, building, room, vehicle, etc
Installation
"Gate" readers and scanners are installed in the locations to capture movement
Software
The AssetVoice™ software is set up and customized based on the client requirements and specifications (e.g. notifications, alerts, maintenance)
Integration
If required, AssetVoice™ can be linked to the CMMS or ERP utilizing integration middleware technology so users can enjoy automated management of change that is cascaded through to existing asset management system
Implementation
Companies can now efficiently and effectively track, monitor and manage assets throughout their lifecycle and enjoy all the associated benefits
What is RFID?
RFID stands for "Radio Frequency Identification", an action whereby data encoded within an RFID tag / label is captured by a reader via radio waves. The data from the tag is captured by a device and cross referenced with a database to either display or log information, in a similar way to how barcodes work.
How does it work?
RFID tags / labels contain an integrated circuit and an antenna, which are used to transmit data to the RFID reader.
RFID does have many advantages over barcode systems, one prominent advantage being that RFID does not require line-of-sight, whereas barcodes require optical scanning.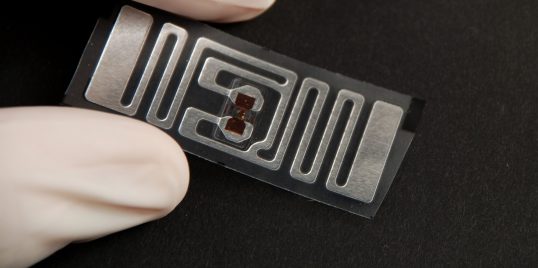 What RFID tags and labels are available?
Flexible, adjustable RFID tagged wrist bands secured with an adhesive tab are the most efficient method of tracking patients' care throughout their hospital stay.
Labels are traditionally more suitable for items such as medication, medicine pumps, heart monitors, wheelchairs and blood transfusion bags as they are durable and have options to be applied directly onto metal.
RFID tags or labels could be used for larger assets such as MRI or X-ray machines. There are various shapes, sizes, materials, and methods for attachment.

How does AssetVoice™ work with RFID tags and labels?
Information relating to the equipment or patient that the RFID tag, label or wristband is assigned to is uploaded and stored in our AssetVoice™ software.
Custom rulesets and workflows are established and set up to automate processes and notify key stakeholders of change – reducing the chance of error and unlocking time and communication efficiencies in processes and general hospital tasks.
Our RFID experts can advise and supply the RFID tags/labels required for the application they will be used in.
REGISTER YOUR INTEREST IN ASSETVOICE™
By registering your interest in AssetVoice™, you can:
Book a demo of the software
Get more details about the software and hardware solutions
Receive ongoing insights and advice for asset tracking and labelling initiatives