Frequently asked questions
We've shared the answers to common questions about RFID technology and AssetVoice™
How does AssetVoice™ work with RFID tags and labels?
Information relating to the asset that the RFID tag or label is assigned to is uploaded and stored in our AssetVoice™ software.
Custom rulesets and workflows are established and set up to automate processes and notify key stakeholders of change – reducing human intervention, chance of error and unlocking time efficiencies in processes and management of day-to-day tasks.
Our RFID experts can advise and supply the RFID tags/labels required for the application they will be used in.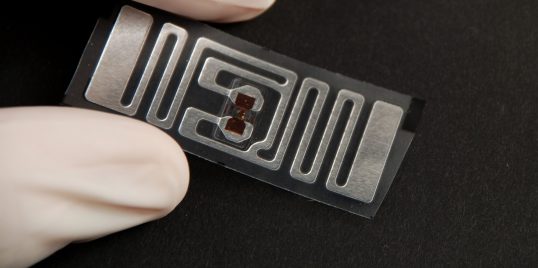 What RFID tags and labels are available?
Due to the resilience of RFID tags, tags are traditionally used for larger assets that may need to operate in extreme temperatures or hazardous environments. There are various shapes, sizes, materials, and methods for attachment.
Labels are traditionally more suitable for smaller assets, are durable and have options even to be applied directly onto metal.
With an extensive variety of tag and label choices, RFID technology provides a variety of options to suit every need, situation, and application.
What is RFID?
RFID stands for "Radio Frequency Identification", an action whereby data encoded within an RFID tag / label is captured by a reader via radio waves. The data from the tag is captured by a device and cross referenced with a database to either display or log information, in a similar way to how barcodes work.
How does RFID technology work?
RFID tags / labels contain an integrated circuit and an antenna, which are used to transmit data to the RFID reader.
RFID does have many advantages over barcode systems, one prominent advantage being that RFID does not require line-of-sight, whereas barcodes require optical scanning.
Enquire about AssetVoice™
Interested in our award-winning asset management software? Get in touch with the AssetVoice™ team...