When it comes to manufacturing, one mistake can bring the whole process to a standstill.



AssetVoice™ promotes automation to eliminate bottlenecks and save costs in your manufacturing process. Our award-winning asset tracking and management of change software utilizes UHF Radio frequency Identification (RFID) technology, smart sensors, and cloud services to monitor, track, and manage critical equipment and spare parts in the most effective and efficient way possible.

AssetVoice™ aims to digitize the process flows and empower teams with real-time tracking, intelligence, and analytics about anything you need to know in the manufacturing line, including but not limited to:

Location and progress of items/assets on the manufacturing belt

Unexpected asset movements and condition changes

Palettes that are sent out from the factory or facility

Current states and locations of equipment, spare parts and any faulty machinery

Inventory levels and alerts for procurement requirements and stock replenishment

Accurate asset and associated information and specifications

Repair, inspection and location data and history

Adherence to procedures and processes using checklists

Other bespoke needs and requirements
How AssetVoice™ will enhance your manufacturing process
Maximize Production
Identify bottlenecks in your production line by quickly recognizing any equipment failures and reducing time wasted by people looking for spares to bring assets back online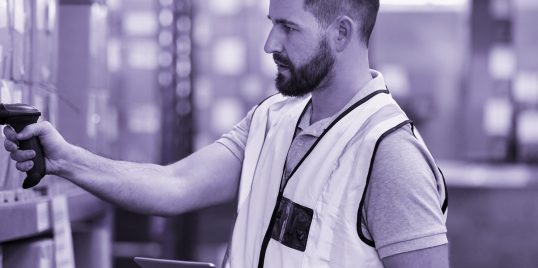 Save Money
Using real-time data and automation, you can remove the risk of overstocking spare parts, complete repairs faster and ensure an efficient workflow to reduce the cost of equipment downtime

Boost Productivity
Eliminate lost time and improve staff productivity by sending notifications to your team instead of having them wait for managers to instruct them to do something
Adhere to Processes and Procedures
Ensure compliance with your organization's manufacturing system using AssetVoice workflows, where you can log any skipped steps or utilize built-in checklists and photo attachments to identify any reported failures
Make Informed Decisions
Gain access to customized reports - such as asset failure tracking - to accurately interpret performance, identify improvements and recognize how quickly you are responding to problems to minimize lost production time and impact on plant safety
Enhance Visibility and Turnaround Time
Know exactly what you have and where inventory is located at the click of a button to eliminate wasted time searching for inventory
Watch AssetVoice™ in action
How else can AssetVoice™ be used?
Enquire about AssetVoice™
Interested in our award-winning asset management software? Get in touch with the AssetVoice™ team...