Project showcase
A world's first rigless wireline re-commissioning of an offshore production well
Project goal
To return the well to service through rigless wireline intervention; removing the requirement to bring in an expensive hydraulic workover unit to perform a full completion workover.
An offshore production well that had been out of service for 3 years due to a compromised primary barrier
6 months planning and 3 weeks to execute the scope offshore
Why we were contracted
Following the shut-in of a 2800-meter-deep offshore production well caused by a failure of the production packer (the primary barrier between the reservoir and the annulus), the operator required a safe and efficient solution for re-instating the well to assure production targets could be met.
Due to the excessive cost and time associated with using a conventional hydraulic workover unit (HWU) to execute the scope, the use of new technology and a highly experienced well service team were critical to enable a rigless intervention and reactivation in a safe, time efficient and cost-effective manner.
Challenges faced by the client
Using a HWU to execute the scope was a highly complex and expensive method for well re-instatement (estimated between $30-33 million USD) and was estimated to take in excess of 16 months to complete (13x months planning, 3x months offshore execution)

Due to this, an alternative method utilizing new technology to install a qualified barrier in place of the original failed production packer was sought after and the operator required assurance that the chosen technology was compatible with the well design

The introduction of new technology added to the complexity of this process, and increased the need for a highly experienced and dedicated team to perform multisystem integration testing, alignment of multiple vendors and end-to-end management of the intervention scope
The key operational design goals were as follows:

Provide a means to deploy and position sealing technology above failed production packer
Ensure a means to verify integrity of the barrier post installation
Ensure the well can be returned to service with no smaller ID restriction than was originally installed in the completion

Due to the complexity of the conventional method of using a HWU, there wasn't a clear window of time where the team were able to execute this work
With in-house resources focused on critical day-to-day operations, the client required a dedicated team of trusted and experienced engineers to manage the process from, planning through to offshore execution and closeout
What we did
Designed and planned the method to deploy new downhole technology through a series of design reviews and vendor consultations
Aligned with multiple vendors to bring a suite of tools together for one operation
Performed a series of system integration tests to prove the planned methods were suitable for deployment
Planned and tested contingency plans to assure preparedness of the methodology
Prepared all operational planning documents and risk assessments, that were approved by the regulator (NOPSEMA) first time and delivered readiness for use 28 days prior to operations commencing
Mobilized a team of well service supervisors offshore to manage the execution of the rigless intervention
Collated reports from all vendors and finalized a close-out report that was compliant with the operator's closeout criteria (report of events, update requirements for schematics, lessons learned, etc)
Redesigned the operating envelope of the well to reflect the well status to update key stakeholders on new well parameters
Successfully re-instated the well
Through the implementation of new downhole technology, Add Energy were able to successfully bring the well back online in a timely and cost-effective manner, without compromising safety barriers or well flow
Reduced cost by over $30M USD
Utilizing new downhole technology and a team of dedicated well engineering specialists, we were able to reduce the cost of the intervention by over $30 million USD
Reduced scope execution time by 66%
Without the need for a hydraulic workover unit, we were able to reduce the project timeline from 18 months to 6 months
Minimized risk
We were able to minimize risk through the removal of a complex conventional method (hydraulic workover unit) and avoid any excessive delays to the project due to effective contingency planning and preparation
Compliance with regulations
Add Energy assured the project execution plan aligned with NOPSEMA, the local regulator's requirements to obtain approval for the project within the required timeframe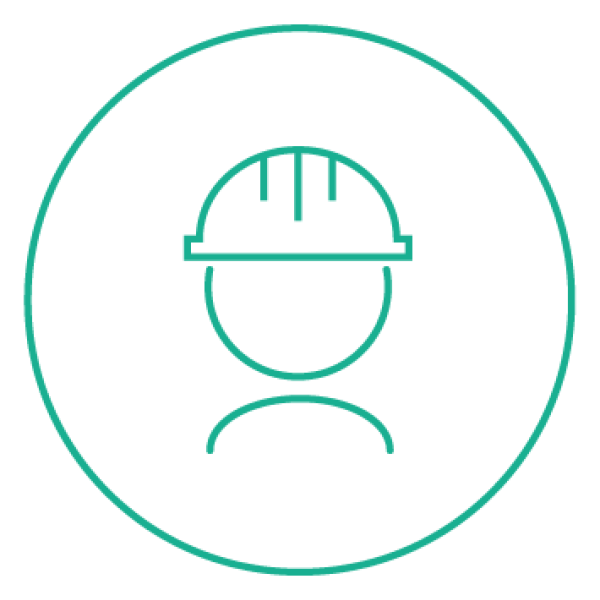 Eliminated the burden of work
With in-house resources focused on critical day-to-day operations, the client received access to a highly trusted, competent, and dedicated team to manage the end-to-end process from planning to closeout on their behalf
About the downhole technology used on this project
The technology implemented within the return to service campaign allowed an existing failed production packer to remain in place with a new primary sealing barrier installed directly above.
The new barrier was installed by drilling a series of holes in the 7" Production Tubing and deploying sealing technology via wireline tooling into the 'A' annulus. The sealing technology was then activated via Thermite Heater to form a solid metal plug that was then successfully pressure tested in the direction of flow.
Get in touch
If you have any questions about this project or would like to discuss a possible scope with Add Energy, please fill in this form and we will be in touch.