Project showcase
Aliso Canyon Blowout
Project goal
Add Energy provided multi-phase flow modelling for the project kill operation.
Why We Were Contracted
On October 23rd 2016, a natural gas leak was discovered on the Aliso Canyon well SS25 (also called Porter Ranch Leak) that was shut-in at the time. The Aliso Canyon gas storage field is located in the Santa Susana mountains near Porter Ranch, Los Angeles.
The well was drilled in 1953 and completed with a 2 ⅞" tubing. In 1979 a non-working downhole safety valve was removed which exposed slots in the tubing, creating communication between the tubing and the 7" casing. Gas production and injection was later being performed both through the tubing and through the annulus.
By the end of December 2015 the operator had made several attempts to stop the gas flow without any success. In January 2016, Add Energy specialists were engaged to provide support and recommendations for the upcoming relief well kill operation.
What We Did
Blowout analysis
A detailed dynamic OLGA-WELL-KILL multiphase flow simulator model comprising the complete SS25 wellbore with casing, tubing, packers and chokes was built. The model proved to be a valuable tool for analyzing and understanding the conditions in the wellbore following the blowout. Simulations and evaluations were performed to evaluate the previous top kill attempts, diagnose the past operations and plan for the relief well kill operation.
Kill analysis
Prior to the relief well kill intersection, a detailed model of the relief was developed and used to simulate the kill operation. The timeline of the operation was developed including initial loss rate, pressure responses, pump rates, mud volumes and the cease of gas flow at surface. Simulations were instrumental for the planning of pumping equipment and procedures.




The Result
On February 11th 2016, the relief well intercepted the SS25 well and successfully killed the blowout. This was almost 4 months after the leak was detected.
The kill operation went according to the plan. There was excellent agreement between simulated behavior and actual results – with an accuracy that impressed the entire team.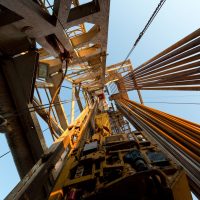 "Thank you again for your great counsel, guidance and technical expertise"
Brett Lane, COO, SoCalGas
Get in touch
If you'd like to learn more or discuss your project with us, please get in touch by completing the form below..