Project showcase
Development of a maintenance management regime (CMMS build)
Project goal
To deliver a digital twin of the maintainable physical equipment and their functional locations within the CMMS, determine how critical the equipment is and the impact it can have to the safety, environmental, business and production of the asset if it failed to function, and assign optimized levels of maintenance.
A project synopsis
Add Energy were contracted to begin building the CMMS data when vessel was in the latter stages of being constructed to assure readiness of an optimized maintenance management regime when the project moved into start-up and subsequent operations.
A lack of internal capability and CMMS build software in-house triggered the requirement for external support. With an already established maintenance management partnership with the FPSO operator in place, combined with our extensive experience and CMMS build software tools that are able to unlock time and cost efficiencies in the project delivery, Add Energy were selected to deliver this CMMS build.
What we did
Tag extraction from engineering drawings
Asset register and functional location hierarchy build
Equipment classification using ISO 14224
Equipment criticality assessment and assignment
Maintenance task assignment, this also included a comparison between the FPSO operators traditional maintenance assignment methodology and their proposed new Blueprint approach to help further refine the content and application
Further equipment classification to assign flags to tags (Ex, SCE, regulations, SIL, CBM and CHS)
Alignment of CMMS with external maintenance registers (e.g., PSV register)
Review of As-Built documentation and update of all required CMMS data following completion of construction


Project deliverables
CMMS upload files containing the asset register, classification, criticality, and associated maintenance requirements
Criticality assignment report and justifications
Initial build and as built documentation such as P&IDs, electrical one-line drawings, lay-outs etc, were reviewed and electronically highlighted to identify those tags that were retained for use within the CMMS and those that were excluded, as well as the main function boundaries
Software used to deliver this project
Effio™ is a cloud-based master build and management of change tool that can replicate our clients CMMS, EAM or ERP environment and provides a user friendly, collaborative, and accessible platform for building, updating, reviewing and approving master CMMS data, assigning criticality, and allocating maintenance and materials to equipment tags efficiently, consistently, and accurately.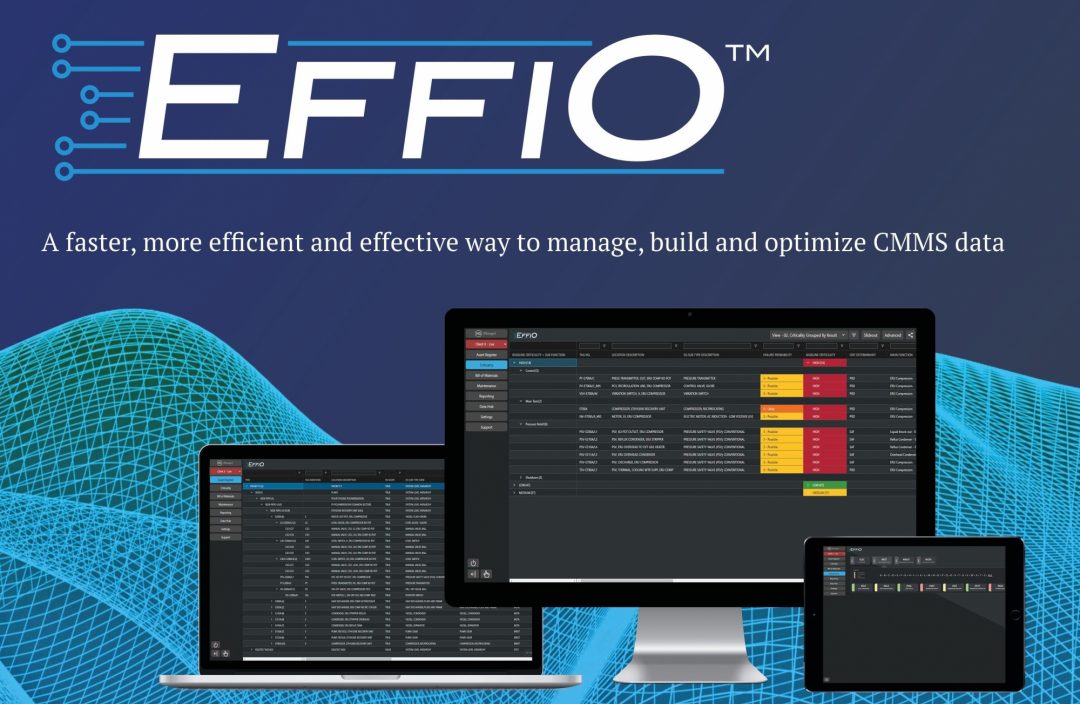 A cost-effective CMMS build solution
Utilizing our established CMMS build processes and software tools, we were able to reduce the project costs by 17% when compared to alternative providers and traditional manumatic methodologies
A clear understanding of the projected maintenance burden
The clients desire to develop the maintenance management regime during the construction of the FPSO provided clear foresight on the maintenance workforce requirements and associated budgets, for better planning, preparation, and controlled expenditure during operations
Assurance of data standardization and consistency
Using our CMMS build software, Effio™ and its built-in data governance rulesets which are customized to align with the client's CMMS data standards, quality assured data standardization and consistency was achieved, resulting in load-sheets being delivered to the clients CMMS with zero errors
An accurate digital representation of the FPSO
All maintainable equipment on the FPSO is reflected accurately in the CMMS and can therefore be managed appropriately to mitigate risk and assure reliability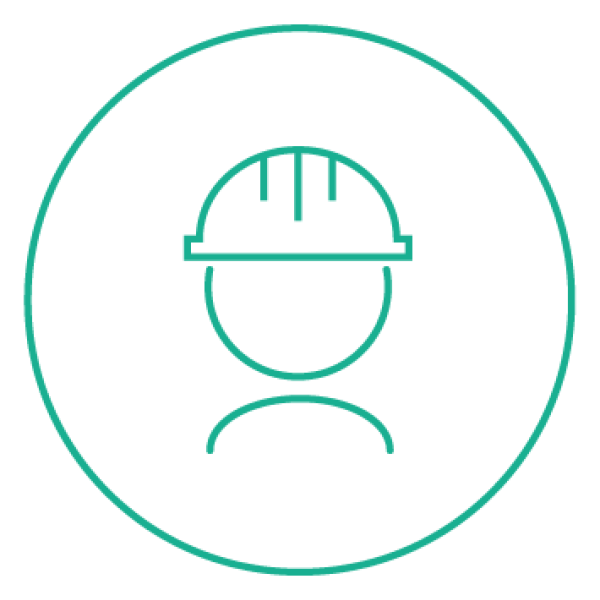 Ability to manage safety critical elements effectively
The identification of safety critical elements and allocation of their maintenance task requirements enables the FPSO operator to manage and mitigate risk, and assure compliance with performance standards and legislation
Optimized maintenance expenditure
Assigning optimized levels of maintenance to the right equipment, at the right time - no more no less enables maintenance expenditure to be truly optimized
Get in touch
By filling in this form, you can speak to our team to:
Book a free consultation to understand how we can help develop or optimize your maintenance program
Request a demo of our CMMS build software
Request a quote
Receive ongoing insights related to CMMS build and maintenance optimization