Assure reliability and unlock efficiencies across your maintenance management regime.
At Add Energy, we utilize our award-winning software, world-class maintenance standards and highly experienced experts to identify and implement maintenance optimization tactics designed to safeguard production and minimize operational expenditure.
Download now
The 2023 Global Maintenance Manager Report
Produced by our Asset & Integrity Management specialists, this report features survey responses from hundreds of maintenance professionals from around the world as well as analysis and tips from industry experts.
Download now
Gain access to maintenance optimization solutions that are guaranteed to: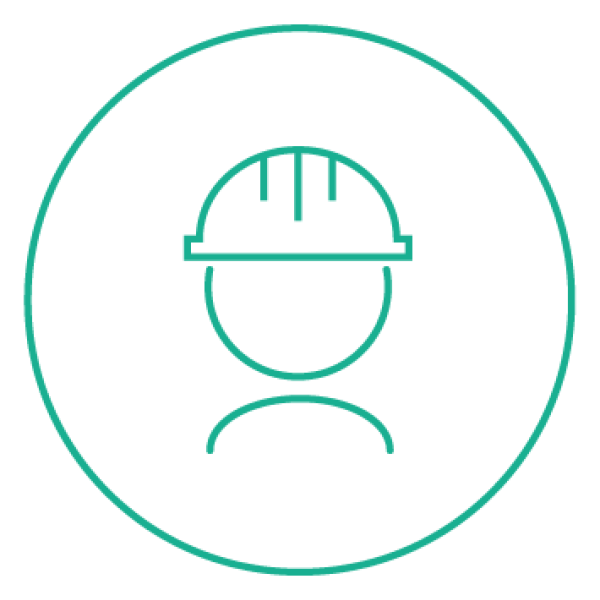 Protect your people, plant, and the environment
Through the implementation of best-in-class maintenance procedures and performance standard assurance tasks, minimize your exposure to risk or incident
Minimize plant and equipment downtime
By mitigating identified failures through optimized equipment management strategies and execution plans, we can help minimize equipment outage and plant downtime
Optimize operational and maintenance expenditure
Assuring the right maintenance is done at the right time, with the right materials, at an optimized frequency – no more no less, derived from independent experts
Mitigate unhealthy maintenance backlog
Implement a fully optimized maintenance plan and schedule to maximize maintenance execution tactics and time available to liquidate work effectively
Add Energy's asset integrity management and software services are now a service line within ABL
Maintenance management system optimization
Work order packaging, routing, and nesting
Work order sequencing
Work order smoothing and load-levelling
Backlog rationalization studies
Work execution support
Root cause analysis
Maintenance management KPI analysis
Backlog rationalization studies
Competency assessment
Maintenance management training and coaching
CMMS utilization training
Supply of maintenance management technical advisors and subject matter experts
Supply of data scientists and CMMS analysts
Decommissioning maintenance, integrity and materials solutions
Reduce risk and preserve integrity through an optimized maintenance and inventory management strategy, aligned to your decommissioning plans
Learn more
Our proven results
Our solutions have been proven to increase plant uptime and unlock significant cost savings and efficiency gains for our global clients, across multiple industries.
Some of our results include:
Savings of over 

$18.5M

 per year by optimizing annual planned maintenance hours 
Savings of 

$7M

 per year through optimization of annual planned maintenance work orders
Enhanced production uptime by 11% through maintenance optimization tactics identified by Add Energy
"Plant reliability is one of the most noticeable outputs of this project; not only are we setting record reliability statistics, but we are achieving this with optimized levels of maintenance, done at the right time, in a globally consistent manner."
Director of Maintenance, International Energy Producer
Our maintenance optimization software and technology
Our award-winning software has been designed to improve the interface between people and data, harnessing machine learning and industry 4.0 to revolutionize the way businesses operate.
Sign up to receive regular insights and advice around maintenance optimization
4 reasons why you should consider utilizing Add Energy to optimize your maintenance management regime
Through a cost-free initial review and consultation, we can recommend where best to focus your efforts and budget to solve your maintenance management challenges
Born from a shared team mission to relentlessly pursue solutions that unlock business efficiencies– we will not commit to a project without a guaranteed ROI for our client
Access tried and tested technology that is capable of solving real-world maintenance management challenges in a timely and cost-effective manner
Harness technology and highly experienced maintenance experts to implement quality assured and future-proof solutions

"On behalf of Stena Drilling, may I thank you and your excellent team for the effort put into our recent maintenance reviews and stock criticality reviews.
Having used the services of Add Energy over a number of years, we have seen great results and a continuous improvement in our equipment reliability and availability which has helped Stena Drilling to become one of the world's leading drilling contractors. The annual maintenance reviews pay for themselves year on year and are a valuable tool in our arsenal when aiming for zero downtime.
Often the results of well planned maintenance activities or day to day running of the stores go unnoticed. But by using the knowledge of Add Energy we have continued to improve year on year and look forward to working with Add Energy in the future."
Gareth Falls, Maintenance Superintendent, Stena Drilling