Well Servicing and Intervention
Ensuring your well is achieving maximum production and safeguarding integrity
Boosting well performance and maintaining well integrity for challenging onshore and offshore oil and gas production wells
At Add Energy we support oil and gas companies to enhance the reliability, production, and integrity of mature production wells.
From well diagnostics to implementing solutions for repair, optimization, or upgrade of aging wells, we utilize Slickline, Wireline and Rigless Intervention techniques to offer a turnkey solution to maximizing production in the safest way possible with future planning towards decommissioning.
Well performance diagnostics
Access expert well performance diagnostics to identify opportunities for optimization that have a guaranteed ROI
Unrivalled cost saving solutions
Minimize costs associated with well intervention requirements through access to unrivaled technology and processes
Recommission safely and efficiently
Reinstate shut-in and failed production wells safely and efficiently
Business and environmental protection
Assure well integrity is maintained to protect the environment and avoid loss of production
Life-extension assurance
Extend the life of your well through establishing best-in-class maintenance to ensure well reliability throughout life cycle
Eliminate intervention delays
Rely on highly skilled and experienced experts to manage the entire process on your behalf to minimize disruption on critical day-to-day operations
Viable options
Understand what technology and hardware is best suited to optimizing your well performance
Proven procedures
Access a suite of comprehensive well intervention and production optimization procedures to utilize internally
Well performance diagnostics and investigation
Safety valve testing
Barrier verification
Completion integrity testing
Failure identification
Well reliability and production optimization
Safety and production critical maintenance strategies
Safety and production critical maintenance execution
Rigless re-commissioning
Rigless intervention
Well optimization through production enhancement opportunities
Asset life extension study and implementation

Well integrity assurance
Repairs and servicing
Well suspension and abandonment
Well barrier management
Well acceptance criteria
Management of well assurance plans
Tubing stress analysis (TSA) performance
Well operations management plan (WOMP) review and development
Well upgrades
New technology review and implementation
Development and conceptual planning
Management of testing and qualification (ISO 14310)
Integration of new technology to existing well designs
System integration testing (SIT) and reporting
Well execution
QA/QC of service provider equipment
Operations support
Management of change
Logistics co-ordination
Reporting
Decommissioning
Decommissioning readiness assessment and independent review
Decommissioning philosophy assessment and selection
Decommissioning strategy design and planning
Supply of highly skilled personnel to support the decommissioning operations
Independent decommissioning project investigations
Our credentials and results
Saved over $100 million USD on well intervention costs to date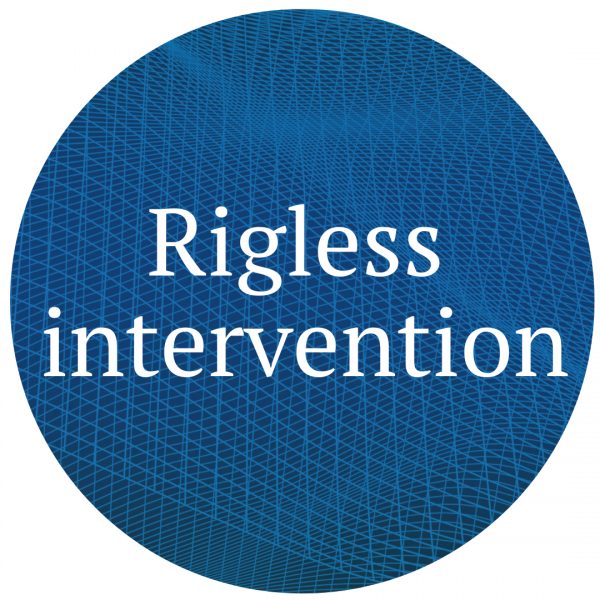 We minimize resources and risk through rigless intervention techniques
Delivered well intervention and production optimization programs for over 2500 wells worldwide
Reduced the cost of re-commissioning of a failed well by over $30M USD
"Well done on an OUTSTANDING result on reinstating the failed well. You should all be very proud.
Watching from the sidelines I was in awe of what you have achieved."
~ Asset Manager, Oil and Gas Operator in the ASPAC region
Remote well intervention
Our team of experts can work remotely to conduct well performance diagnostics and investigation, plan and prepare for on-site well intervention scopes, write procedures and complete close-out reports and management of change requirements.
Providing expert advice and support, only when you need it.
Onsite well intervention support
We can deploy a highly skilled team of well intervention engineers, supervisors, and subject matter experts, equipped with the technology and hardware required to service, recommission or optimize production.
Our team can be rapidly deployed to wells located on land, subsea and in ultra-deep-water conditions, on a global scale.
A typical well intervention project with Add Energy
Featured case study:
A world's first rigless wireline re-commissioning of an offshore production well
Learn how we saved over $30M USD and cut project time by 66% in this case study…
Discover more
4 reasons why Add Energy is best placed to support your well servicing and intervention needs
Unbiased diagnostics and recommendations
Our subject matter experts will interrogate your data and processes to diagnose factors effecting well performance and integrity, we provide an impartial evaluation and recommendations based on actual return-on-investment projections
Cost and time effective
We have a proven track record in minimizing well intervention costs and timelines, without compromising integrity to reduce business risk and impact on day-to-day operations and production
Quality assured
We have a suite of tried and tested well intervention procedures that have been deployed on thousands of wells world-wide which have achieved unrivalled results
Compliance guaranteed
With extensive experience and knowledge of onshore and offshore oil and gas regulations, legislation, reporting and monitoring requirements and performance standards, we can assure your well intervention activities are compliant
Register your interest
Fill in this form to:
Learn more about our well servicing and intervention solutions
Get answers to any questions you may have
Request a quote for well servicing and intervention services
Drilling, Well Engineering and Management Solutions Blog
Revolutionize asset performance management with Effio™
Collaborative master data build and optimization software
Learn more
Top